SOSHI Educational Group
Nihon College of Health and Medical Science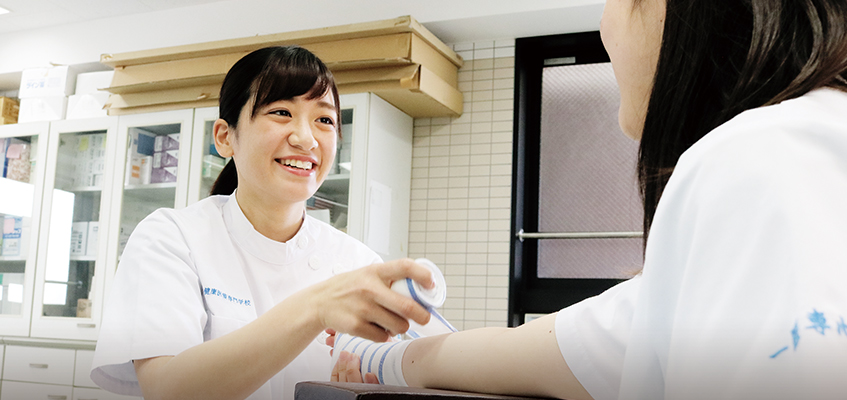 Succeeding in traditional Japanese medicine
In Japan's aging society which has a growing awareness of personal health, it is not only athletes but the whole nation who are conscious of the need for health maintenance and preventive care. To respond to public demand, Nihon College of Health and Medical Science trains health practitioners under the guidance of acupuncture and judo therapy experts.
Very high success rates in national health science qualification exams
As a result of our thorough and customised training for each individual student, our graduates have successfully sat the national qualification examinations and secured employment.
Message
Toshihiko Koga


Principal




Gold medallist, Judo 71kg class 1992 Barcelona Olympics
Aiming to achieve 100% in all endeavours
Quality education is shown by its results. We aim to achieve 100% in everything; for example, all our students must successfully pass national health qualification exams and secure employment. All our students must also be able to satisfy their clients fully through their services. We will continue our efforts so we can develop truly skilled practitioners.
Access
Location
3-31-5 Asakusabashi
Daito-ku, Tokyo
111-0053 JAPAN
Phone
+81 (0)3 5835 1456
Access
7 minutes on foot from Asakusa Station, JR Sobu Line
7 minutes on foot from Exit A4, Asakusabashi Station, Toei Subway
5 minutes on foot from Exit A1, Kuramae Station, Toei Subway
13 minutes on foot from Exit A4, Shin-Okachimachi Station, Tsukuba Express
12 minutes on foot from Exit A6, Kuramae Station, Oedo Line, Toei Subway
13 minutes on foot from Exit A4, Shin-Okachimachi Station, Oedo Line, Toei Subway
Website
https://www.niken.jp/